Don't forget to check out the Local Tourist booth,
Hot girls, threads and you get your picture taken if you slap a L.T. sticker across yo mouf.
(Even more snapshots if your wasted). It's a win-win situation.
Nothin but a g thang babyyyyyyy
This crew is hot shiiiiiiieeeet, holla @ mah gurl Angeline
(My flip pride is starting to show). Note, if you got shit with me I got the fiercest bitch as backup, Hence b.a. chick in red lipstick. i wanna be local tourgal when i grow upppp!
Rocking one of the t's will get you laid, guaranteed.
Warning: results may vary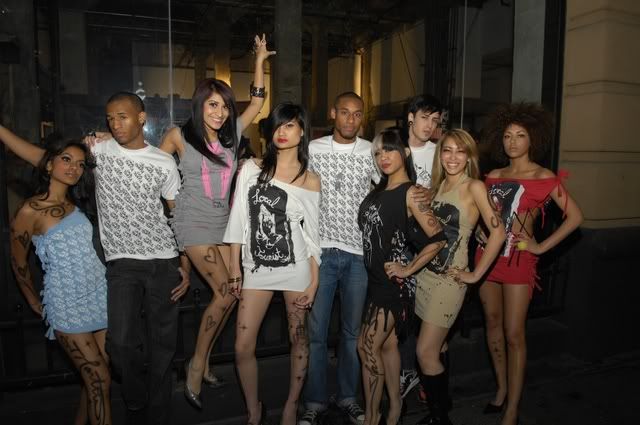 Check it.
Ya dig?
(myspace.com/ericthelocaltourist )