As told by John Michael and his shoot for The Christopher Walkins:


"The Christopher Walk-ins' name is obviously inspired by Christopher Walken
(More than a man, less than a god)"
- as featured on their Myspace
On July 12th, I didn't only shoot production photos for the day, but I was also featured in a
videoshoot for, "Fox". The Christopher Walk-Ins sound is unique blend of garage-band,
catchy
vocals, 'an explosion of lollipops and monster riffs', and are heavily influenced by bands such as
Built to Spill, Modest Mouse, The Pixies, Promise Ring, and Sonic Youth.
The Christopher Walk-Ins are simply not getting the recognition they deserve.
Which however, I'm sure will change with an upcoming show at Janestown in LA on the 29th
of this month. As well as, two upcoming SOLD OUT shows they're playing with friends, Built to
Spill
at the Troubadour later this Sept.10th & 11th. I'm fortunate for not only being their 'official band
photographer' but to have some of these guys as close friends.
So check them out and give 'em a listen at:
http://www.myspace.com/thechristopherwalkins
Without further-a-do, here are the photos from the videoshoot.
Gimme some feedback, let me know what you guys think!
Here are several shots I've strung together from different takes for the same scene: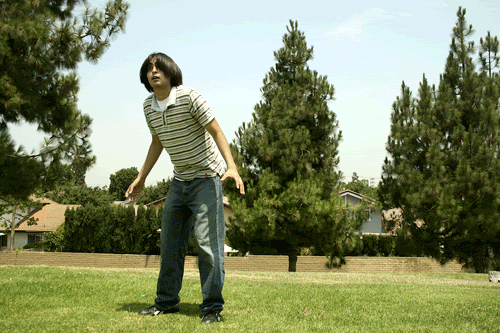 Lets take a look at that EPIC shot once again.
and last but not least, the "Miho Scene"