Events listed in order: Food, Fashion, Fun



The 15th Annual Long Beach Crawfish Festival serves mouth-watering Cajun Crawfish dinners prepared to perfection by chefs from Bristol Farms in the world's largest crawfish steamer. Crawfish feasts include succulent red baby potatoes, buttery corn on the cob and a special dipping sauce. If you like seafood and a friendly diverse neighborhood in the ghetto, then this is the place to be.

A west coast
Johnny Cupcakes
shop is opening up this Saturday on Melrose and there's been quite the buzz. Check the highly anticipated opening tomorrow at 3 pm
7959 Melrose Ave.
Los Angeles, CA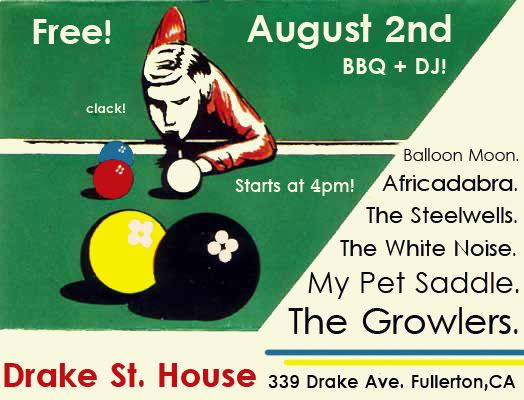 Get your pictures taken by Bernadette or me tomorrow night! Or some indie cult bitches who bring their cameras but only take pictures of their friends. Me or B will snap you if you are cute, drunk, funny/funny looking. & Why should you go? Because
The Growlers
are playing, and you know what they say...All the best things in life are free. The location advantages are also 15-20 bars in downtown F-town, and when you run out of $ to spend on drinks, you can sell the clothes on your back at the neighboring Buffalo Exchange. All in one small perimeter. See you there!
xo w.cat